Two men were walking on the road to a village called Emmaus. As they walked, the men were talking about all the things that had happened to Jesus. Then Jesus began to walk with them, but they did not recognize Him. Jesus asked: "What are you talking about?"

Cleopas said: "Are you the only visitor in Jerusalem who does not know about the things that happened there?"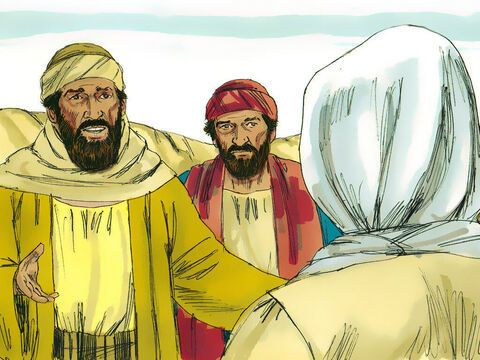 "What things?" Jesus asked.
The men talked about the things that had happened. They explained that Jesus died on the cross. They also talked about what happened at the tomb. They told Him that some women who went to the tomb saw angels who said that Jesus was alive.

Jesus taught the men what the Scriptures said about Himself.



When the men came to Emmaus, they invited Jesus to stay
with them. Jesus agreed to stay.

During dinner, Jesus took the bread, blessed and broke it, and gave it to the men. Suddenly they recognized Jesus. Then Jesus disappeared.
The two men went back to Jerusalem to tell the other disciples what had happened. They knew that Jesus was alive.



Preschool Service 4.11.21
King's Kidz Service 4.11.21
Stay connected! Sign up for our King's Kidz mailing list to receive information about what's happening in ministry... including upcoming virtual activities and weekly lessons.
Have you downloaded the free Bible Studies for Life App?
This is a great tool to help your children interact with the weekly Bible lessons.